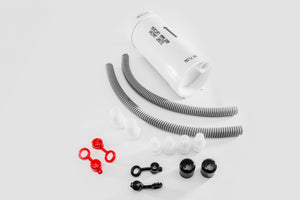 Amalgam Separator
Regular price $105.00 Sale
The Simple
One®
Chairside Amalgam Separator saves dentists money. Our amalgam separation process is the easiest in the industry, therefore saving time and money on filter and labor costs throughout the maintenance and recycling process. The amalgam separator is a 100% self contained separator.
The chairside installation is easy to maintain and is a quick and hygienic replacement. The Simple
One®
connects right into your existing suction system and eliminates the buildup of hazardous mercury in the suction lines from the chairs to the central suction system. It does not get installed on the hygienist chairs. It is ISO certified 11143 and compliant in all 50 states.
-Amalgam Separator does not come with separator mounting bracket.